#1 Album
LIVE IN LAS VEGAS
Billboard Charts
Top-10 Single
WORRY
iTunes Charts
Top-10 Single
JUST LOVE ME
iTunes Charts
#1 Album
LIVE IN LAS VEGAS
Billboard Charts
#1 Single
DEEPER THAN SKIN
iTunes Charts
#1 Single
PUBLIC FIGURE
iTunes Charts
#1 Single
MYSTERY TRAIN
iTunes Charts
#1 Single
NUMBER ONE
iTunes Charts
#1 Single
EVERYTHING
iTunes Charts
#1 Single
ONE MAN BAND
iTunes Charts
#1 Album
BACK TO THE BOOGIE
Billboard and iTunes Charts
Top-10 Single
BE MY QUARANTINE
iTunes Charts
#1 Single
SHATTERED EYES
iTunes Charts
#1 Single
THE BEHOLDER
iTunes Charts
Top-10 Album
FRANKIE'S CHRISTMAS PARTY
Billboard Charts
Top-10 Single
BREAKFAST IN BED
iTunes Charts
#1 Single
57 CHEVY
iTunes Charts
#1 Single
GRAY
iTunes Charts
Top-10 Single
I'LL BRING THE WINE
iTunes Charts
#1 Single
THE BOURBON BLUES
iTunes Charts
#1 Album
PIANOFORTE
Billboard Charts
#1 Album
WELCOME TO THE SYMPHONY
Billboard Charts
#1 Single
LOVE DOCTOR
iTunes Charts
#1 Single
LIVIN' LAZY
iTunes Charts
#1 Single
DIZZY WALKIN'
iTunes Charts
#1 Single
OUTSIDE
iTunes Charts
#1 Single
ONE MORE NIGHT
iTunes Charts
#1 Single
ISLAND STYLE
iTunes Charts
#1 Single
HUNG UP
iTunes Charts
Top-10 Album
BROKE DOWN IN PARADISE
Billboard Charts
Top-10 Single
RETROFUTURISM
iTunes Charts
#1 Single
IT AIN'T THE WHISKEY
iTunes Charts
#1 Single
FLOWER BOMB
iTunes Charts
#1 Single
2020
iTunes Charts
#1 Single
WALK
iTunes Charts
#1 Single
THE WRONG DIRECTION
iTunes Charts
Top-10 Album
NAKED
Billboard Charts
Top-10 Single
TROUBLE SHE WEARS WELL
iTunes Charts
#1 Single
OUTSIDE (CHRISTMAS EDITION)
iTunes Charts
#1 Single
SOMETHING NEW
iTunes Charts
#1 Single
BABY PLEASE COME HOME
iTunes Charts
Top-10 Album
THIS IS FRANKIE MORENO
Billboard Charts
#1 Single
THE WINDOW
iTunes Charts
Top-10 Single
THE GOOD STUFF
iTunes Charts
#1 Single
CHICKABOOM
iTunes Charts
#1 Single
DISGUISE
iTunes Charts
Top-10 Album
HAWAIIAN HONEY
Billboard and iTunes Charts
#1 Single
YOUR LOVE CAN'T HURT ME NO MORE
iTunes Charts
#1 Single
BACK TO THE BOOGIE
iTunes Charts
#1 Single
THE CHRISTMAS SONG
iTunes Charts
#1 Single
DOUBLIN' DOWN
iTunes Charts
Unquestionably
A Unique Artist.
With 9 Top-Ten Billboard albums (4 No. 1's), 40 Top-Ten singles (35 No. 1's), an Emmy nomination, and being named Las Vegas "Headliner of the Year" 5 times, Frankie Moreno is consistently breaking records and wowing audiences from coast to coast with his own brand of genre-blurring Rock n' Roll.
READ MORE +
JOIn THE CROWN CIRCLE
FRANKIE'S
MEMBERSHIP CLUB
Exclusive Access To Music, Shows & Member's Only Content
View memberships +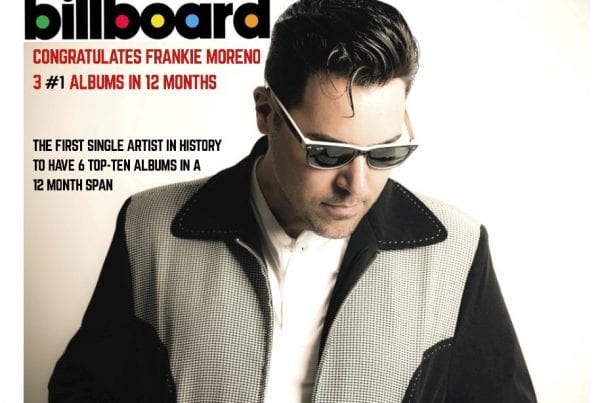 Frankie Moreno tops the charts yet again with " BACK TO THE BOOGIE" debuting at #1 on both Billboard and  iTunes Blues Charts.  It is the latest in a string…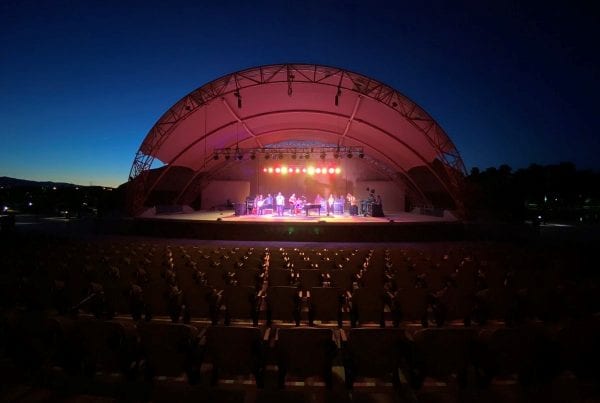 Frankie opens a 6-week "Virtual Residency" sponsored by Gibson Guitars at The Craig Ranch Regional Park Amphitheater in North Las Vegas. These shows are the very first production in the…
Follow Frankie on Instagram
@FRANKIEMORENO
Join The FM Army®
FRANKIE'S
Official Fan Club
The FM Army® is a fan club based on the love of one man's music and his ability to connect us.